The Two of Us
Rock Hardware > 25 October 2018

Did you know that Steve Morris and his son John were the subjects of the Sydney Morning Herald / The Age "The Two of Us" section in 2016?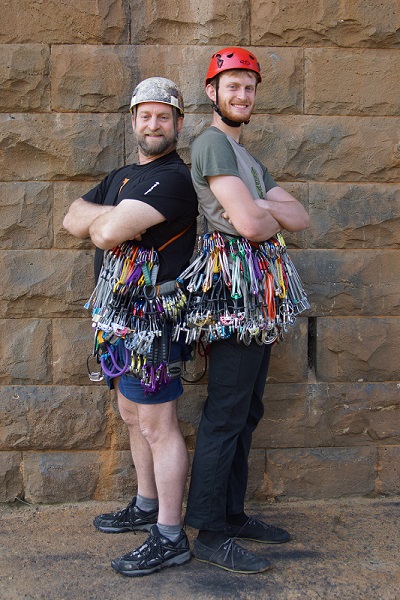 Steve and John were interviewed by Di Dempsey and it was an opportunity for them to talk about an issue that was important to them both - how rock climbing helped John when he was going through a tough time as a teenager.
Steve recounts, "We started rock climbing together and it was while we were climbing that he really opened up to me."
"It was on the rock ledges where we paused that John would talk. We might be 120 metres high staring at a wedge-tailed eagle circling its prey, and John's anxiety would build up as he talked about injustice, selfishness and greed. This was a place where John could vent his frustrations to me about the constant pressure he felt to conform to societal norms."
For John, the difference this made was profound. "Dad's basic response was to surround me with people who were a positive influence. There is a unique camaraderie among rock climbers and lifelong friendships are established through the connection of the rope. Dad asked me to have a concentrated go at rock climbing; it would be something to do and I think it was the main element in my recovery."
You can read the full article here. (Photo of Steve and John Morris by Travis Stringer)